Mini Excavator 0.8T Small Digger 1 Ton Excavator With Rubber Track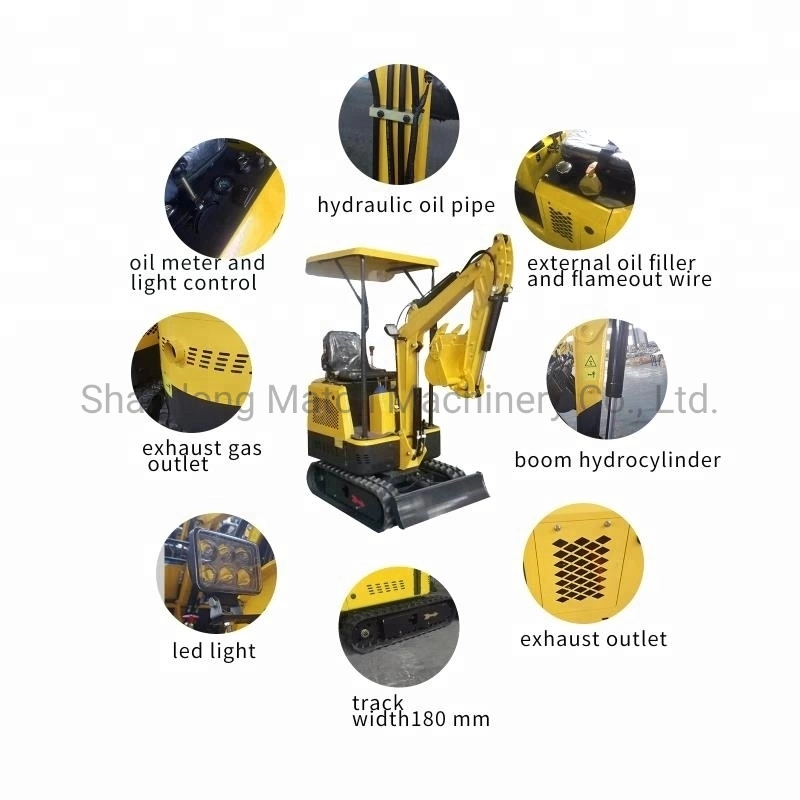 Our MT-08 small digging machine has a beautiful appearance, low fuel consumption, and a wide range of operations. It is suitable for loose land in vegetable greenhouses, landscaping in municipal departments, digging of trees in orchard nursery trees, crushing of concrete pavements, mixing of sand and stone materials, and construction work in narrow spaces. Use quick-change joints, optional rotary drills, breakers, loading hoppers, and grippers to reduce maintenance and operating costs, liberate labor, and increase the degree of mechanization.

The excavators can be rotated 360°. The whole machine has a length of 2.8 meters, a width of 1.1m, and a height of 1.66 meters. It can be used for indoor construction, orchard and other very small space operations. air-cooled 12 horsepower, full power.
| | |
| --- | --- |
| Boom length | 1480mm |
| Stick length | 800mm |
| The maximum excavation distance | 2925mm |
| The maximum depth | 1600mm |
| The maximum excavation height | 2685mm |
| Total weight | 980kg |
| Walking speed | 0-4.5km/h |
| Bucket bucket width | 320mm |
| Bucket capacity | 0.025m3 |
| Dimensions | 2800mm*1100mm*1660mm |
Attachments for options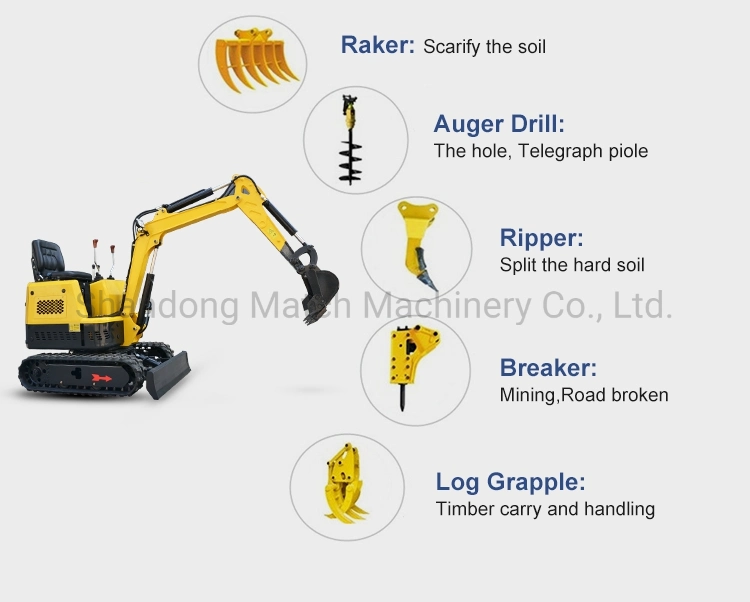 Packing Details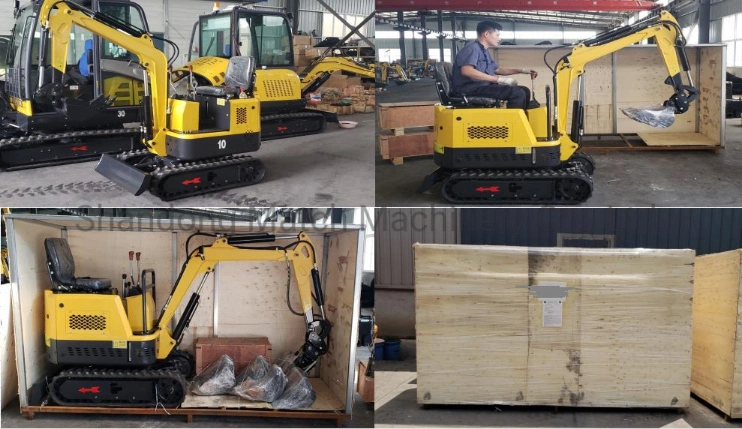 Other product details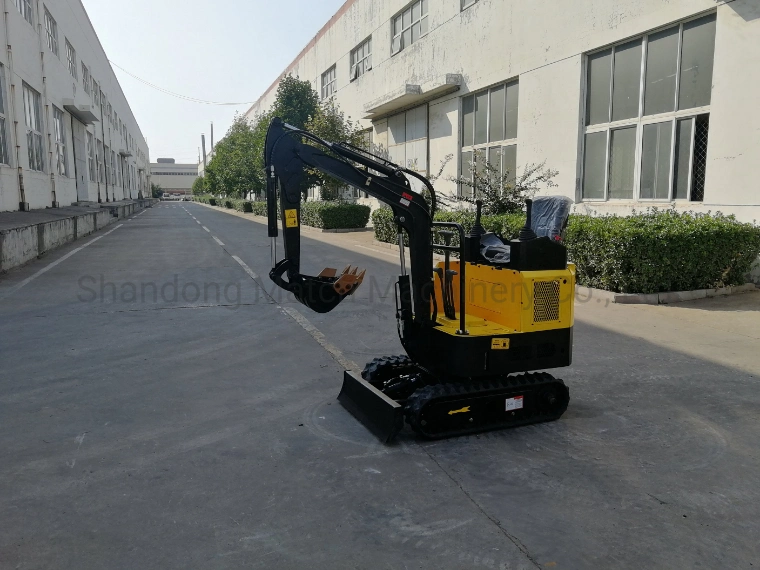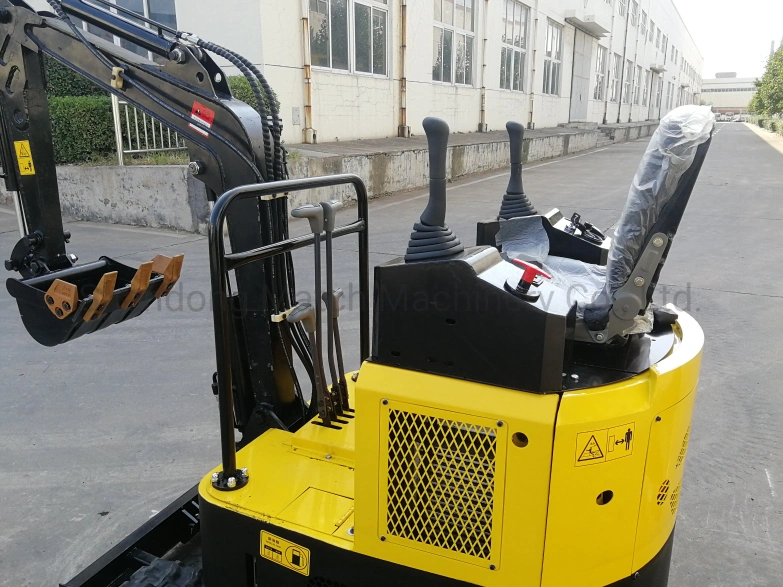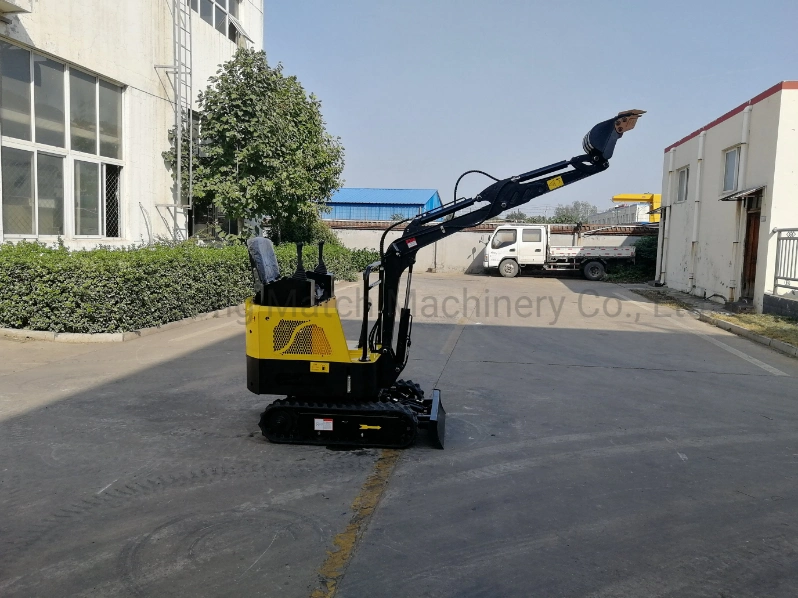 When you have finished this page and ready to close,could pls tell me does it can meet your requirements?If not,can you pls write your questions to us,we are appreciated if you could support us to improve and be better.