Product details
1.Cummins electric control turbo-supercharged engine is used.It complies with Euro III emission standard,In addition,it has strong power,which
is sufficient to satisfy the construction on the plateau. Its noise is up to the national standard.
2.The new generation rotary drive adopts multi-gear control, self-adaptive techniques, and double buffering system which can increasedrilling
efficiency and safety.
3.Highly automatization system,advanced hydraulic system and heavy wide chassis ensure efficient,safe and stable operation.
4.This machine is applicable to slop shield piles,civil construction,new rural construction,municipal construction,and the
strata contain:soil,clay,fill soil,silt,silt layer,and even some geology with pebbles,gravel;widely used in high-speed rail trestle piles, slop shield
piles,photovoltaic power station foundation pile, power grids, landscaping and other projects.
Parameter
360-8

Item

Unit

Data

Vehicle parameters

Dimension

mm

9300*2100*3050

Min. ground clearance

mm

230

Wheel track

mm

front 1860,back 1920

Wheelbase

mm

2550

High

mm

9600

Telescopic trajectory

mm

650

Weight

kg

7300

Tire size

/

front 700-16,back 750-16

Speed

km/h

40

Slope

°

25





Engine

Model

/

Quanchai490

Power

kw

36

Rotation rate

r/min

2200

Generating set

Power

kw

40-50






Hydraulic system

Lever lifting pressure

mpa

16-20

Leg pressure

mpa

16-20

Max. pressure

mpa

20

Main pump flow

l/min

32






Operating range




Pile hole diameter

mm

100-800

Depth

m

8-15

Rig rotation speed

r/min

40-65

Drill pull force

kn

120

Rotation angle

°

360

Performance of pile driver

1.The upper frame and the lower frame can rotated 360°, and the upper frame can be slided 80cm forward and backward, also can be worked in all directions.

2.With fast pilling speed, one 6m depth can be finished in 3 minutes.
3.remote control is available and much more simple.
4.two walking pattern are supported: hydraulic walking and electric walking (with generator set)
5.accessories and electrical appliances are the products of well-known manufacturer with high quality assurance.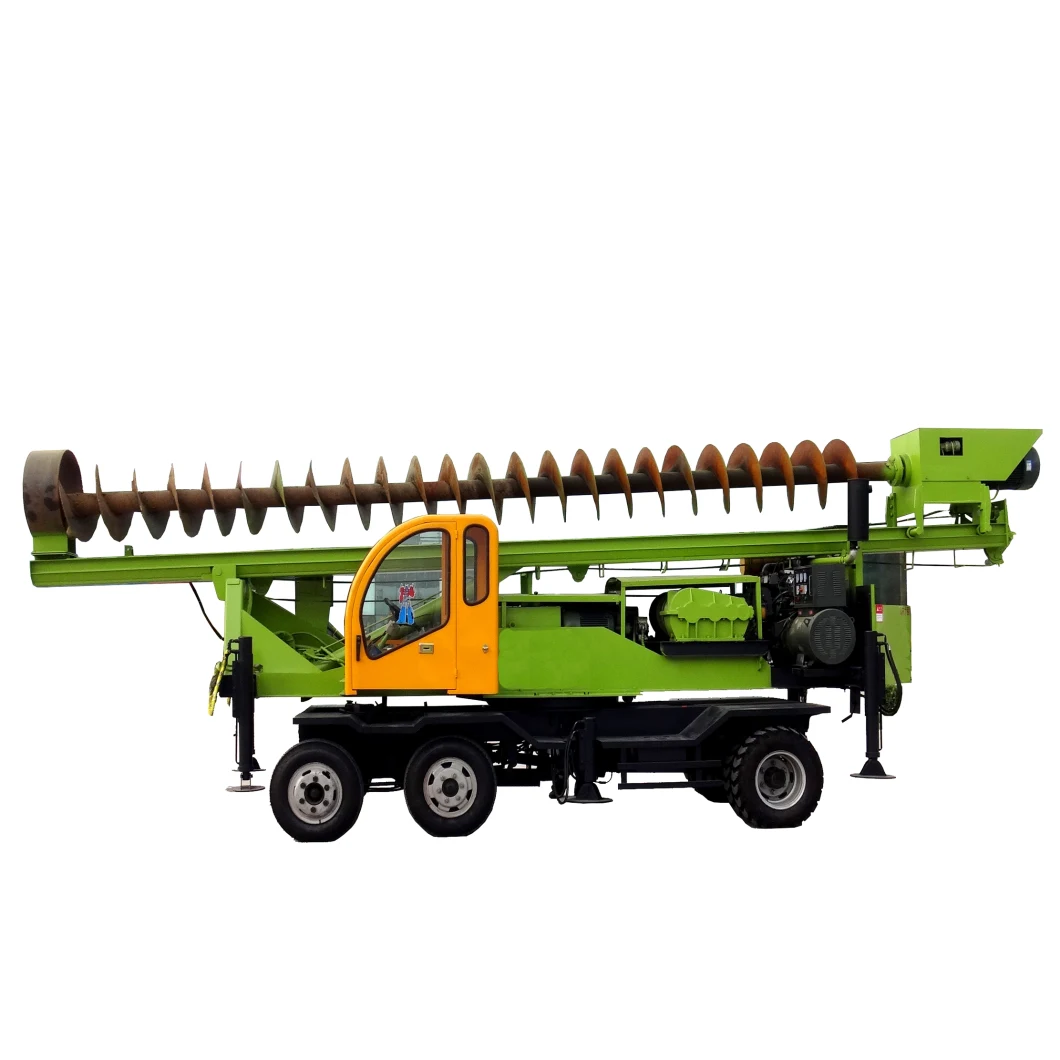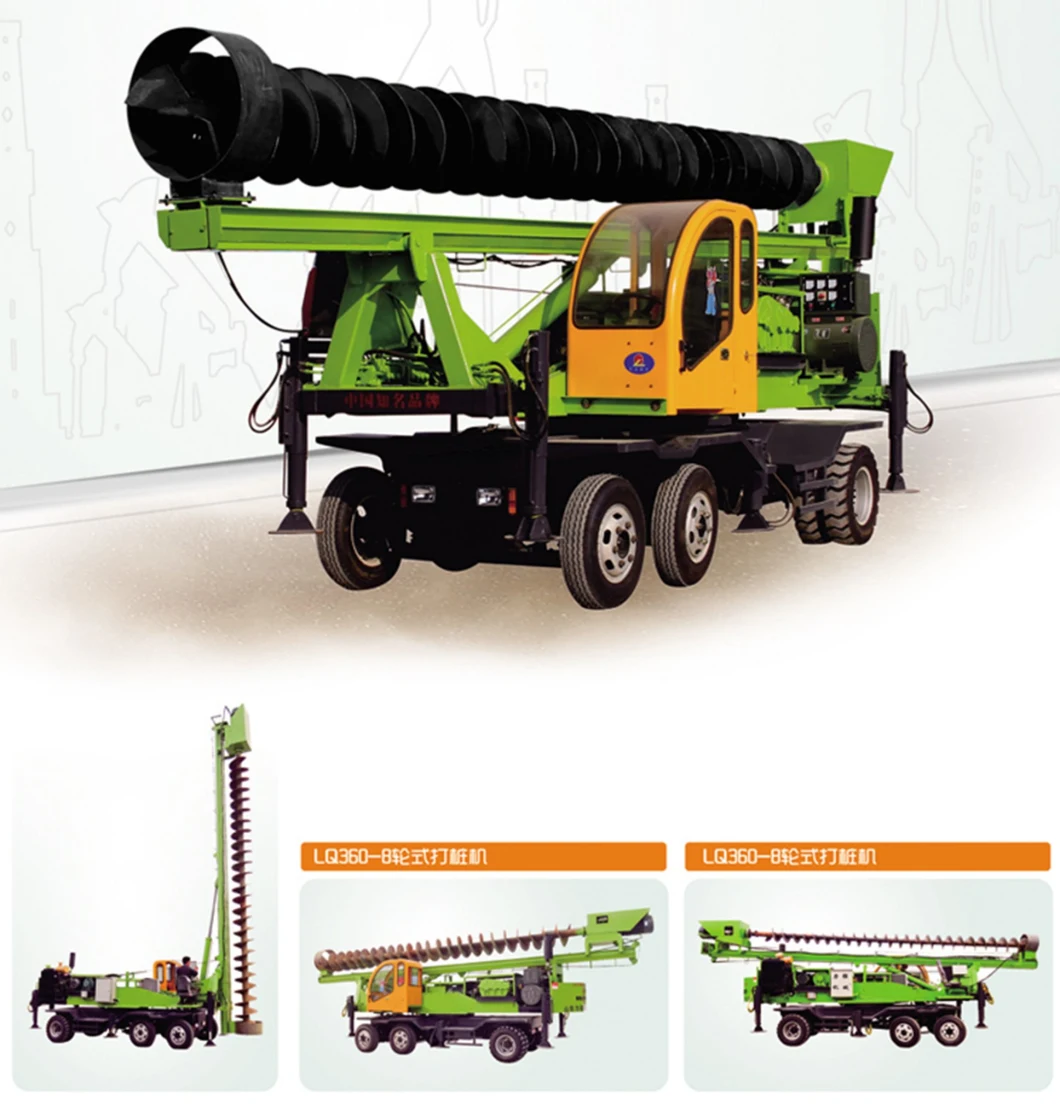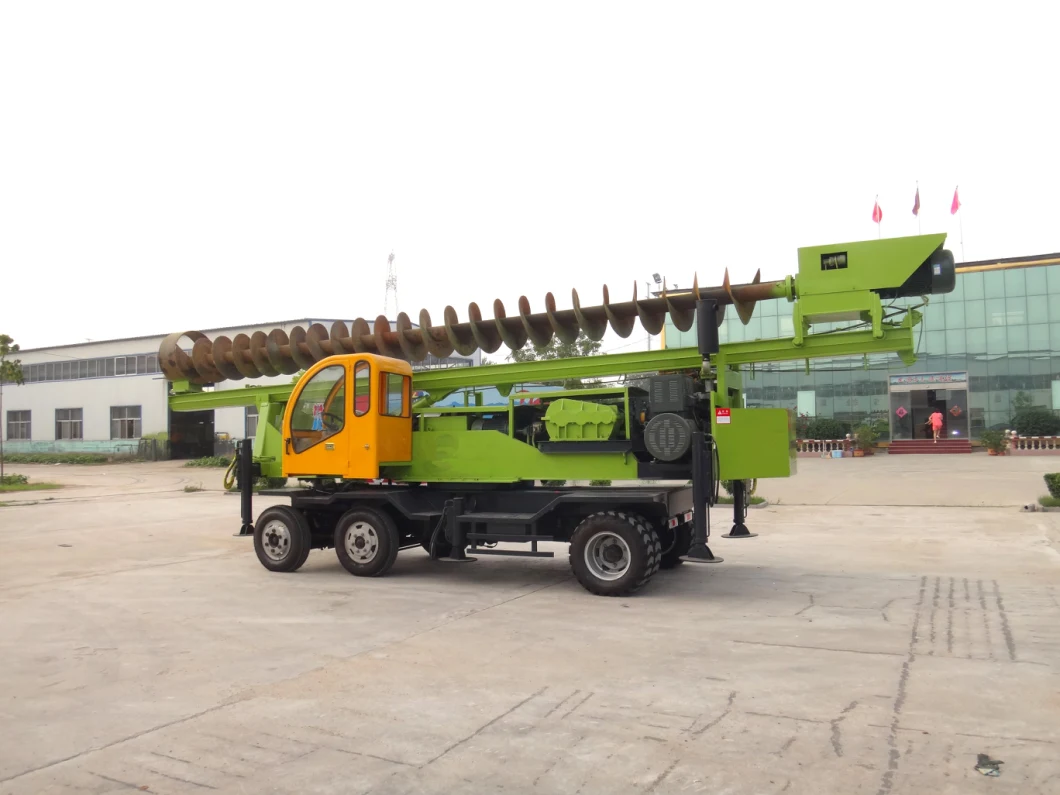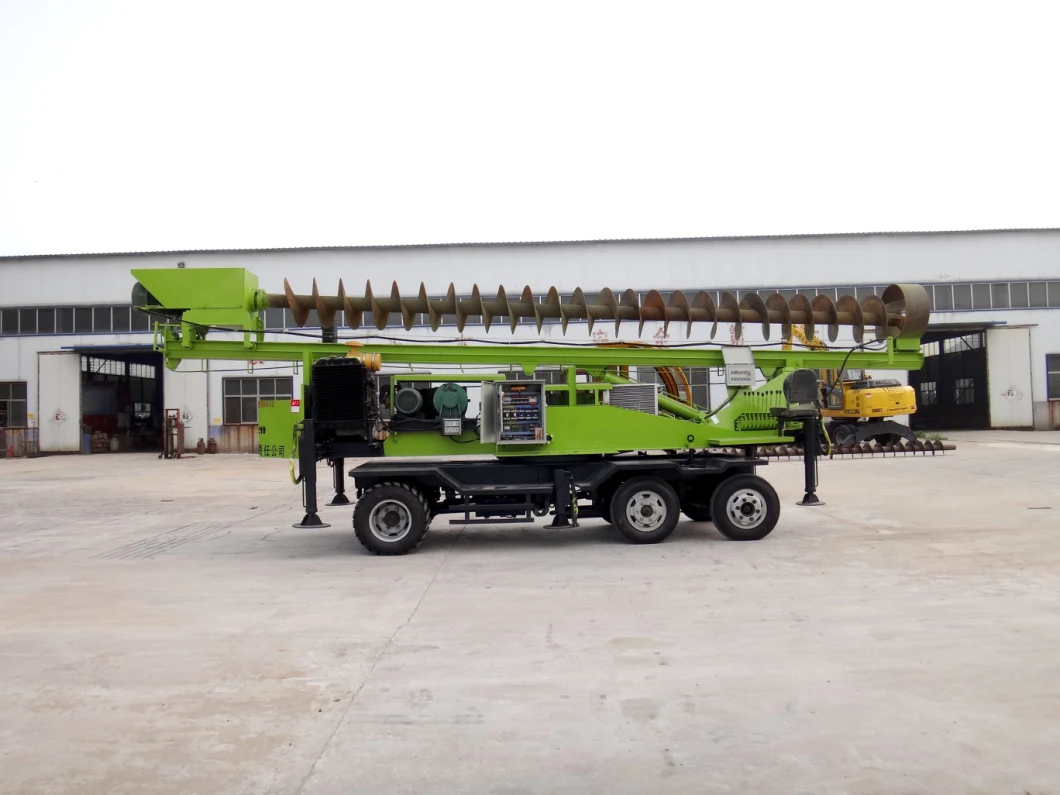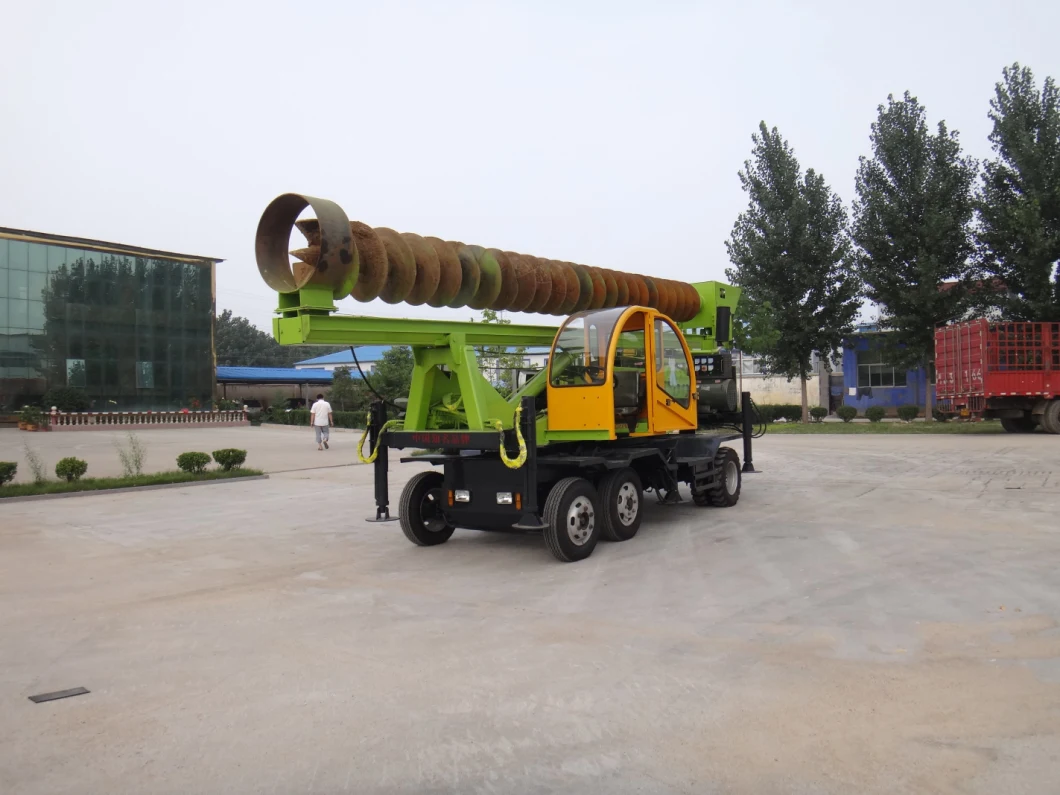 FAQ
Q1: What is the Warranty of the Rotary Drilling Rig?
The warranty period for new machine is half a year or 1000 working hours, whichever comes first will be applied.
Please contact with us for detailed Warranty Regulation.
Q2: What's your service ?
We can offer professional technical support and good after-sale service to you.
Modification methods will be different according to different models and configurations of your owned machine.
Before modifying, you need to provide configuration, mechanical and hydraulic joints and others.
Before modifying, you need to confirm technical specification.