We have our own professional designers and factory to meet any of your requirements.we specialize in this field for 9 years,with good quality and pretty competitive price.
Krupp
HM45,HM50/60,HM60/75,HM85,HM130/135,HM170/185,HM200,HM300/301,
HM400/401,HM550,HM560CS,HM580,HM600/601,HM700
RAMMER
S21,S20/22,ROX100,S23,S25,S26/,ROX400,S29,S52/,ROX700,
S54/700,S55,S56/800,S82/1400
N.P.K
H1XA,H2XA,H3XA,H4X,H6XA,H7X,H8XA,H10XA
INDECO
MES350,HB5,MES553,MES621,MES1200,HB12,HB19,MES1800,HB27,MES2500
MONTABERT
BRH30,BRH40,BRH45,BRH60,BRH76/91,BRP100,BRP130,BRP125,BRH250,
RH501,BRH620, BRH625,BRH750,BRV32
STANLEY
MB125,MB250/350,MB550,MB656,MB800,MB1550,
MB1950/1975,MB30EX,MB40EX
FURUKAWA
HB05R,HB1G,HB2G,HB3G,HB5G,HB8G,HB10G,HB15G,HB20G
HB30G,HB40G,HB50G,
TOKU/TOYO
TNB1E,TNB2E,TNB4E,TNB6E,TNB7E,TNB14E,TNB22EA,THBB101,
OKADA
OUB301,OUB302,OUB303,OUB305,OUB308,OUB310,OUB312,OUB316,OUB318,
SOOSAN
SB10,SB20,SB30,SB35,SB40,SB43,SB45,SB50,SB60,SB70,SB81,
SB100,SB121,SB130,SB151
KWANGLIM
SG200,SG300,KSG350,SG400,SG600,SG800,SG1200,SG1800,SG2100,SG2500,
DAEMO
DMB03,DMB04,DMB06,S150-V,S300-V,S500-V,S700-V,S900-V,S1300-V,S1800-V
HANWOO
RHB301,RHB302,RHB303,RHB304,RHB305,RHB306,RHB308,RHB309,RHB313,
Related brand
KRUPP,ATLAS-COPCO,NPK,FURUKAWA,TOKU,JACTY,MSB,SOOSAN ,DAEMO,TOPA,SANDVIK,KONAN
TOPARTS
HIGH-QUALITY SEALS MANUFACTURING EXPERTS

Core Advantages
1. More than 10 years of industry experience.
2. Good quality.
3. Large Stock,Over 30,000 sizes and more than 1 million pieces in stock.
4. Low Price.
5. Support OEM/ODM order.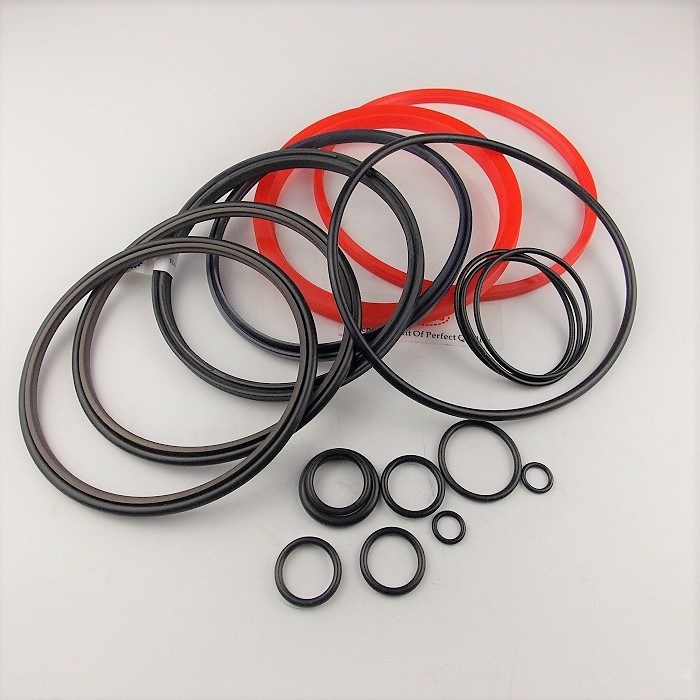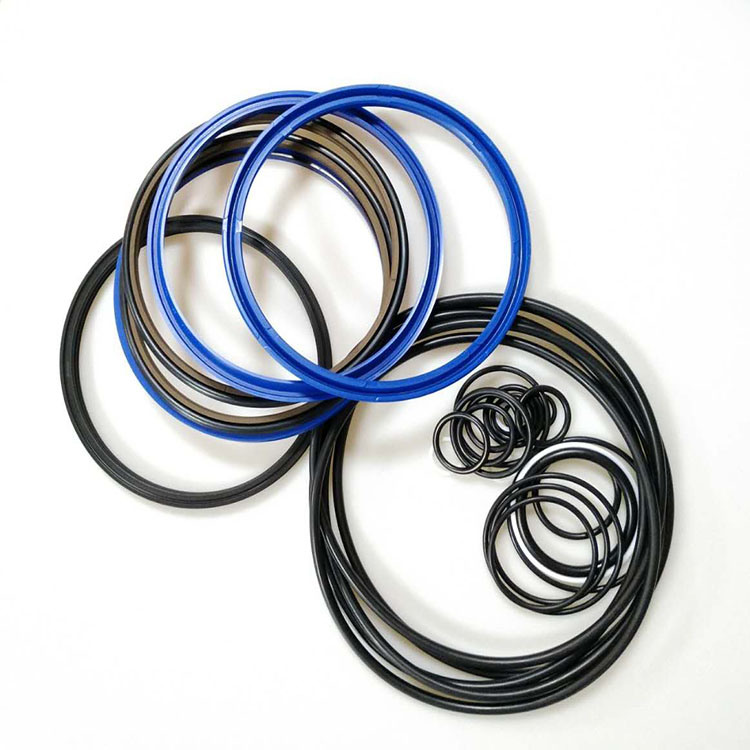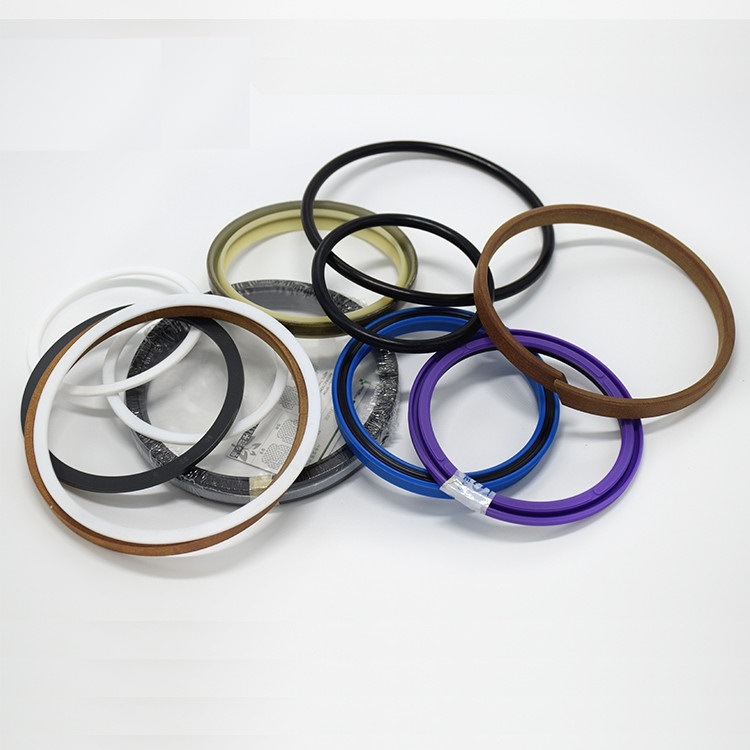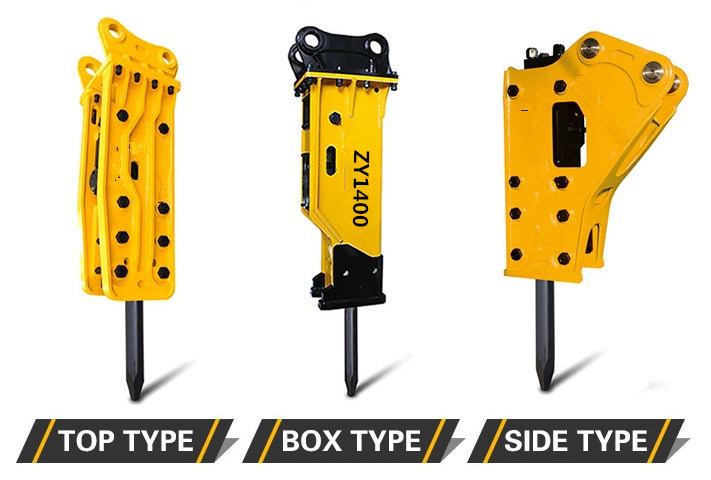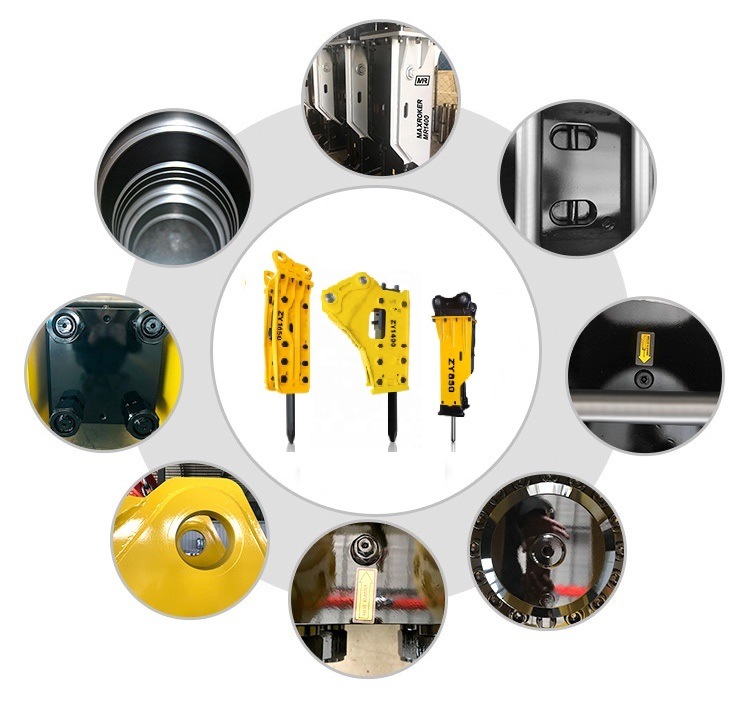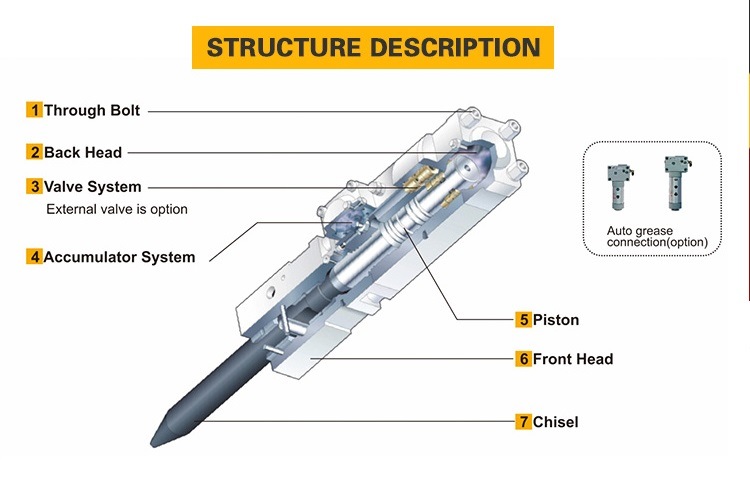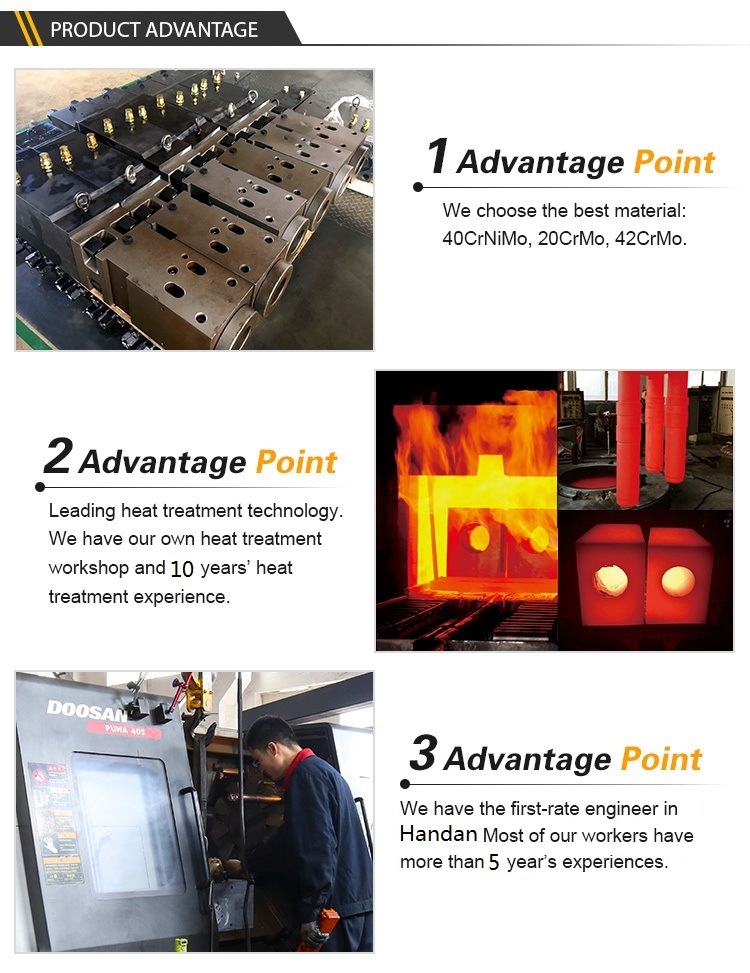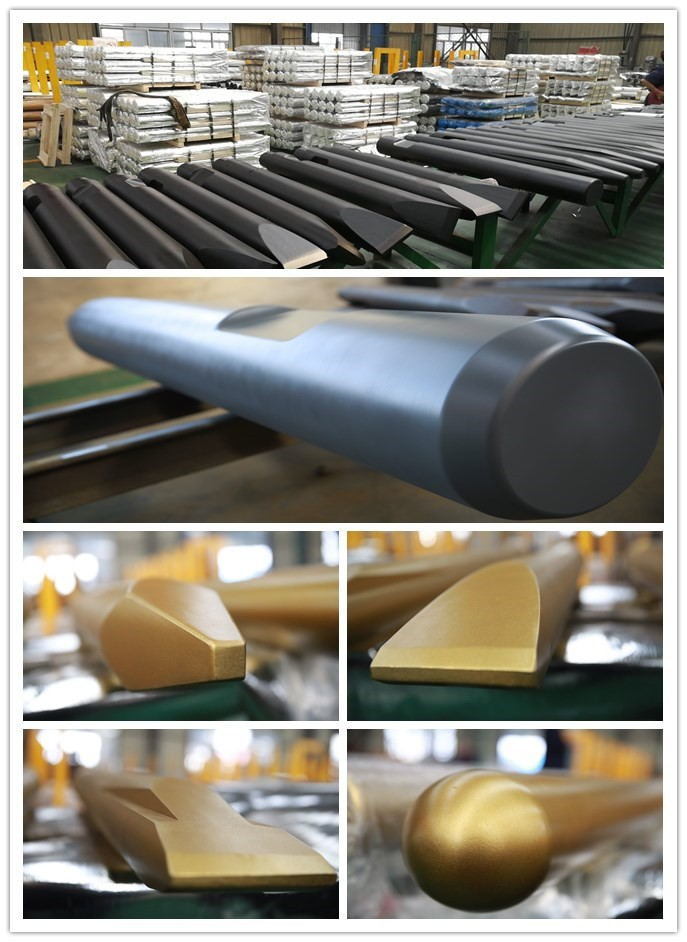 Handan Zhongye Machinery Manufacture Co., Ltd professionally engaged in manufacturing various brand hydraulic hammers and spare parts, such as chisel, frame, piston, front head and back head, inner and outer bush, rod pin, bolts and other supporting ancillary products. Our company has perfect production equipment and test devices. The structure design of ZY series hammers is reasonable, raw material is high quality steel, equipped with advanced processing equipment, exquisite heat treatment and grinding technology.

Our company is committed to hydraulic hammers development, production, marketing and related technical services. Company own more than one hundred of professional mechanical engineer and first-class technical engineers. They have Professional technical and experience, to provide quick and good after-sales service to our customers.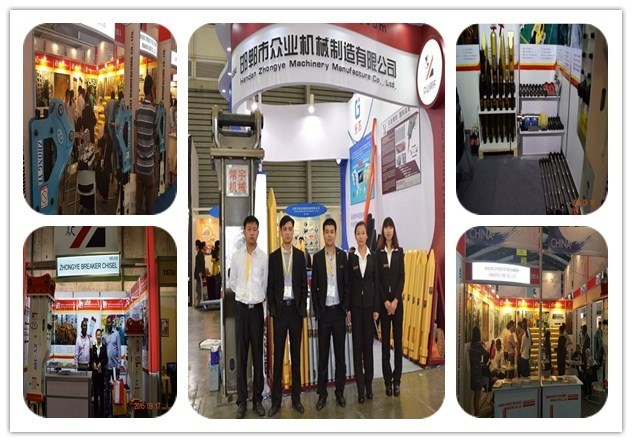 Our certificates: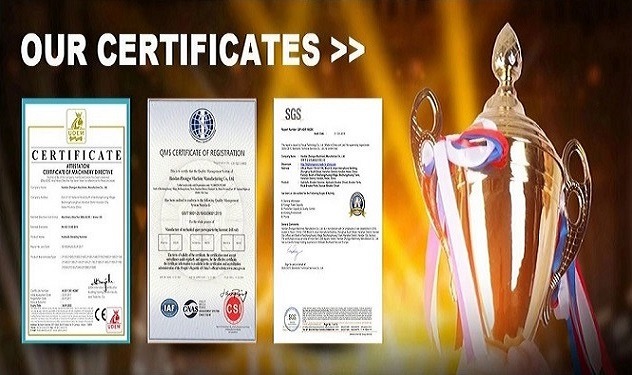 Our Packing: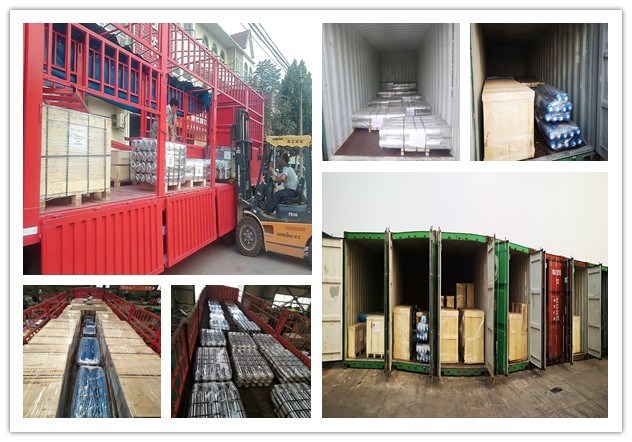 FAQ
Q:How to order?
Contact with me directly or add my Wechat,Tel or Skype for more details about our products.Or tell me your demand and I will offer according to your requirement.After you confirm,I will send PI for payment.

Q:How to produce?
We can produce according to seal type and sizes .
if you need some customized parts, we can produce according to drawing and samples .

Q:How about delivery time?
15-25 work days after the payment.

Q:How about the package?
Our equipments wrapped by stretch film, packed by pallet or polywood case; or as requested.

Q:Which country have you exported?
Saudi Arabia, America, Thailand, Cyprus, India, Canada, Australia, Peru, Egypt, Brazil, Mexico, Iran, South Africa, etc.

Q:How about the payment?
We accept : T/T, PAYPAL, WESTERN UNION or L/C as usual , 30% advance payment in advance .

You are warmly welcome to visit our factory, our city and our Country !