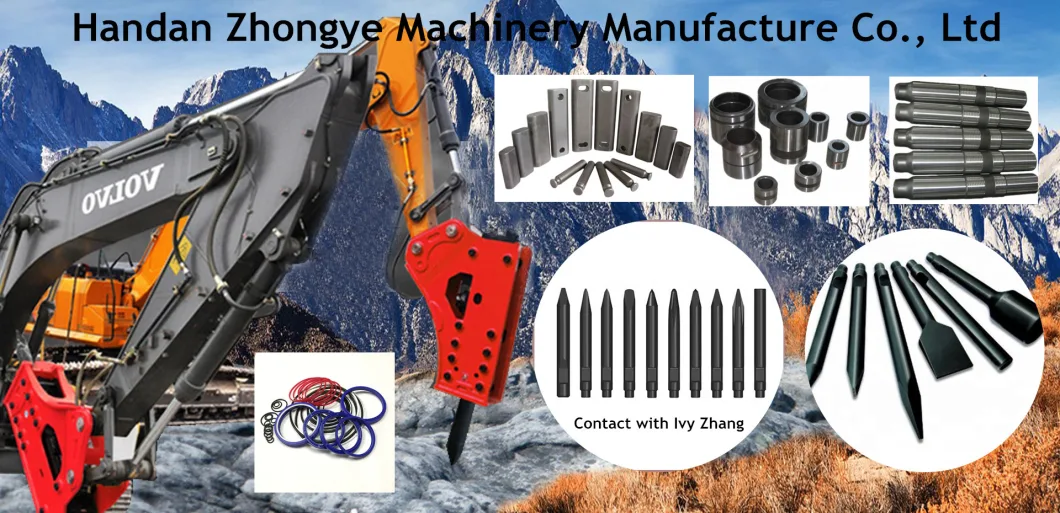 Professional Hydraulic Breaker Spare Parts Manufacture
Product detail
Product name

Hydraulic Breaker Main Body/Front Head/Back Head

Material

20Crmo and 42Crmo We do as you request

Advantages

1.Advanced heat treatment technology
2.Carburization treatment
3.CNC machine in strict and ensure each position's size which convenient to equip.
4.Wear-resistance

Applicable models

SOOSAN,FURUKAWA,NPK,INDECO,MKB,BLT,KRUPP,TOYO,OKADA,

RAMMER SANDVIK,MONTABERT,MIRACLE,ATLASCOPCO,MSB

DOUBLE BULL,TOKU,DAEMO,COMET,HANMA,MSB,HT-TECH,

GENERAL BREAKER,EVERDIGM,SEHAN DAHE,HENYAK,EDT

Delivery time

5-15 days for samples. 20-30 working days for mass order.

Applications

Mining,Metallurgy,Road,Railway,Construction,Ship repairing

WELCOME TO INQUIIRY!!!CONTACT ME DIRECTLY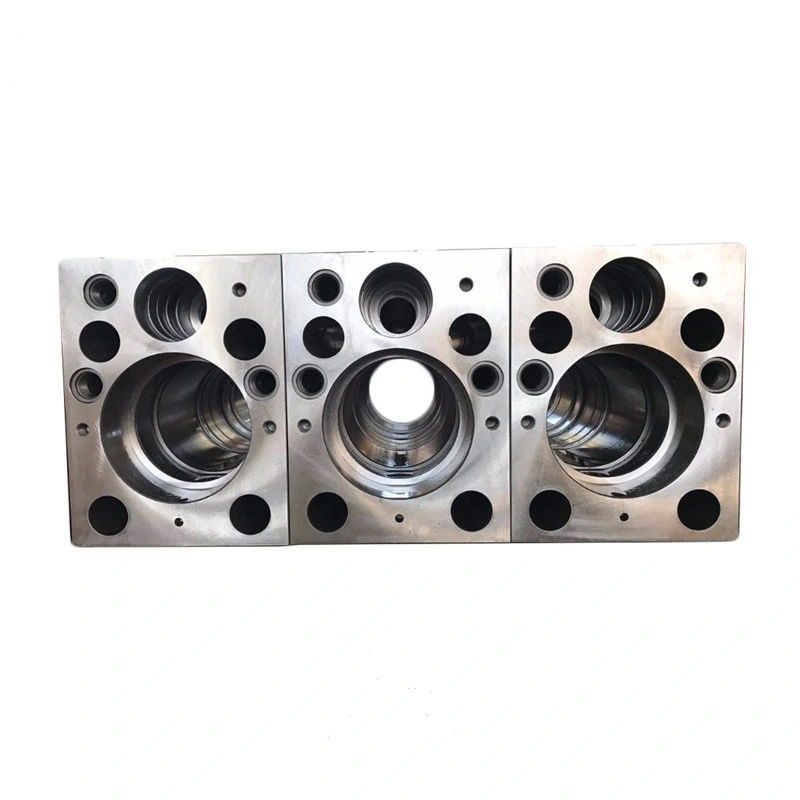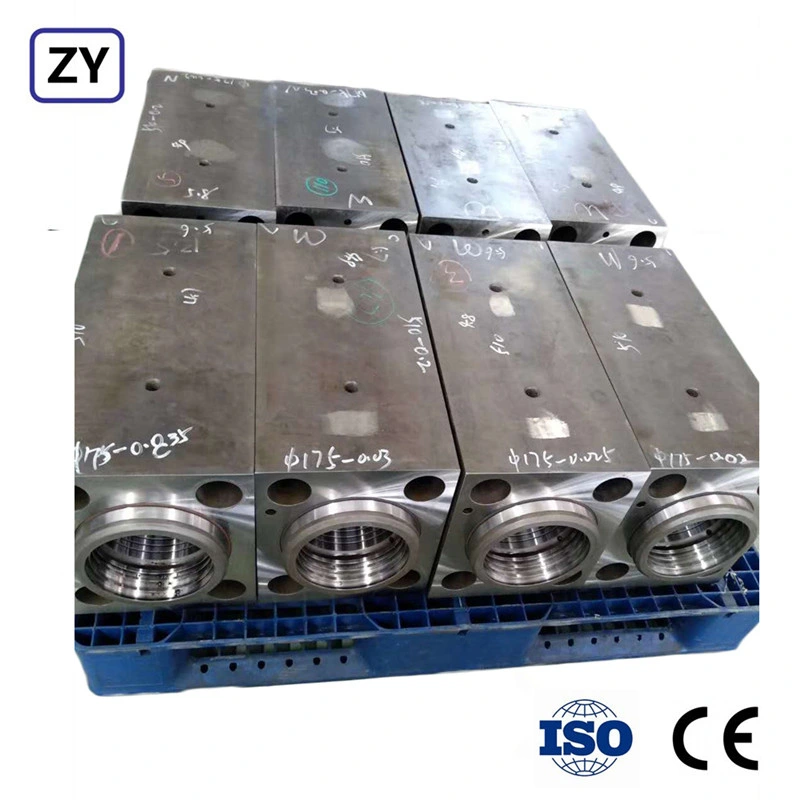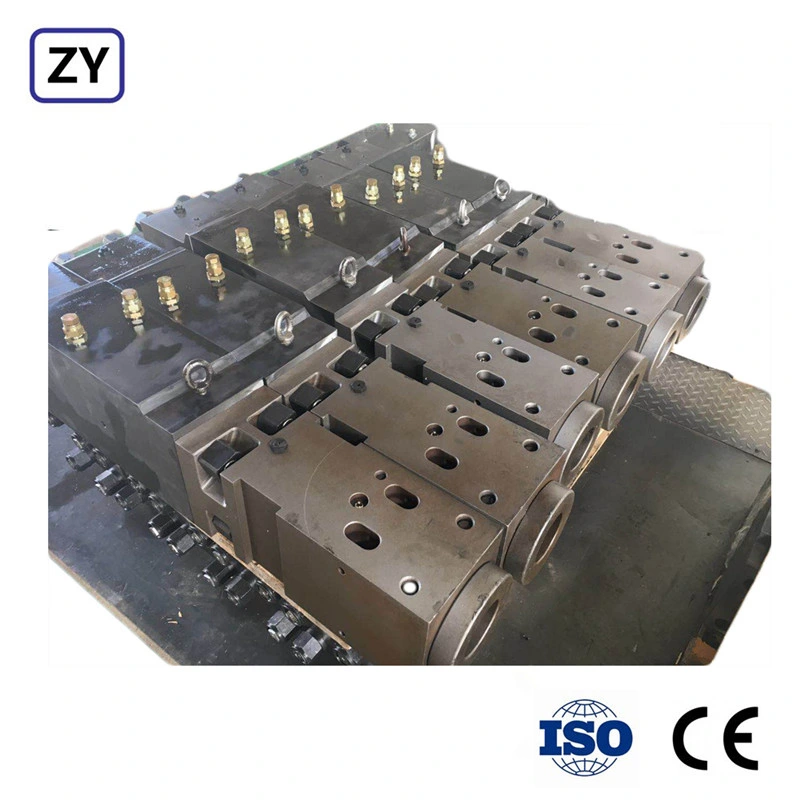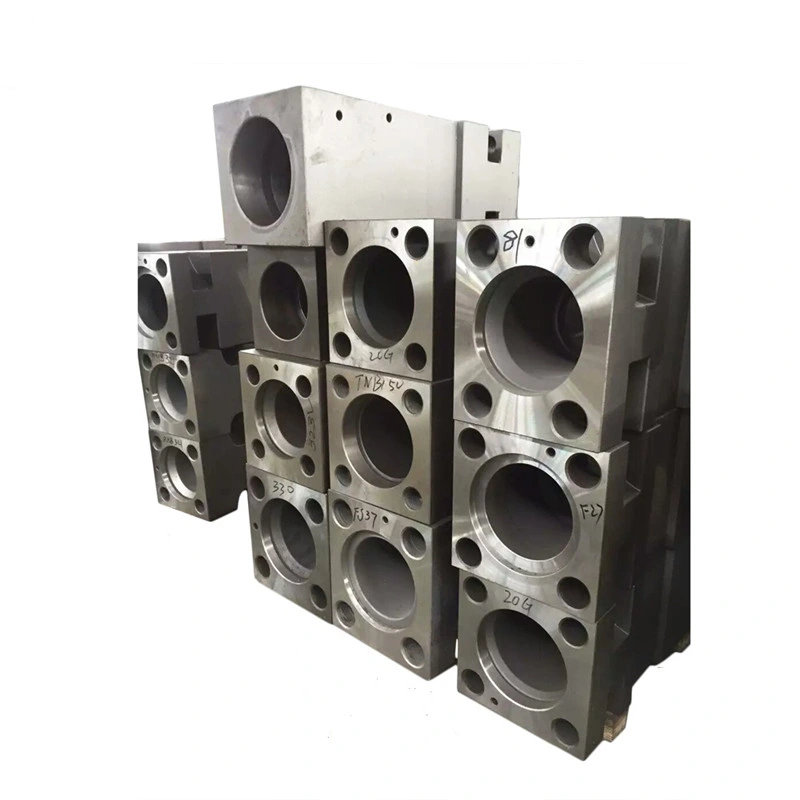 Our Advantages
1)Heating processing technology: Quench and Tempe
2). Surface Treatment: Cold/Hot Zn Plating, Blackening Treatment(Salt Spray Test 48-96 hours), Ni Plating, Cr Plating, Spraying Undercoat, Anti-Rust Paint, Surface Paint, Plastic Paint. Coated Anti-Rust Water, Anti-Rust Oil, etc.
3). Adaptive quartering hammer: SB HB GB TOKU MKB TOYO NPK OKADA DMB MSB RHB SG HM BLT MB GT
4). Dimension Inspection: Calipers, Height Gauge, Micrometer Calipers, Inside Caliper Gauge, Angle and R Gauge, three coordinates Measuring instrument.
Suitable Brand
Volvo, Kobelco and other brand excavators and Loaders are available.

Brand Name

If the following models are not your type,tell us your hydraulic

breaker model name, we have more for you.

SOOSAN

SB30,SB35,SB40,SB43,SB45,SB50,SB60,SB70,SB81,SB100,SB121,SB130,SB151,etc

FURUKAWA

HB10G,HB15G,HB20G,HB30G,HB40G,HB50G
F1,F2,F3,F4,F5,F6,F9,F12,F19,F22,F27,F35,F45etc
ATLAS
COPCO
MB700,MB750,MB800,MB1000,MB1200,MB1500,MB1600,MB1700,
HB2000,HB2200,HB2500,HB3000,HB3600,HB4200,etc

MONTABERT

BRH125,BRH250,BRH501,BRH625,SC12,BRV32,BRV43,etc

MSB

SAGA20,SAGA180,SAGA200,SAGA210,SAGA300,MS550,MS600,MS700,etc

KRUPP

HM900,HM901,HM902,HM950,HM960,etc

RAMMER

S23,S24,S25,S26,E63,E64,E66,E68,G90,G100,etc

INDECO

MES2500,MES3000,MES3500,MES4000,etc

TOKU/TOYO
OKADA/NPK
TNB 5E6E7E8E10E,TNB150151,TNB310,THBB301,THBB401,THBB801,
THBB1400,THBB2000/OUB310,OUB312,OUB316,OUB318,UB11/H7X,H10X,
H10XB,H12X,H16X,H20X,E210,E212,etc

DAEMO/MKB

B140,B210,B230,B300,B360,B450/MKB1400,MKB1500,MKB1600,MKB1700,etc

EVERDIGM

RHB305,RHB313,RHB320,RHB321,RHB323,RHB324,RHB325,RHB326,etc

BLT/EDT

BLT80-1,BLT80-2,BLT81,BLT100/EDT2000,EDT2200,EDT3000,EDT3200,EDT3500,etc

Factory&Warehouse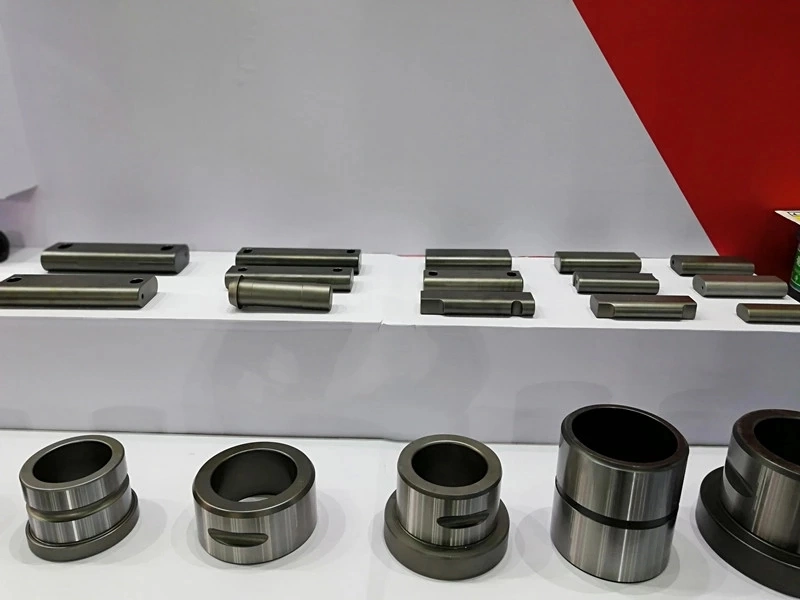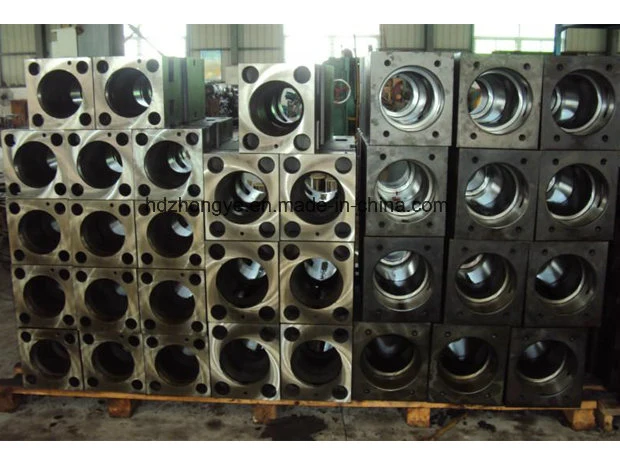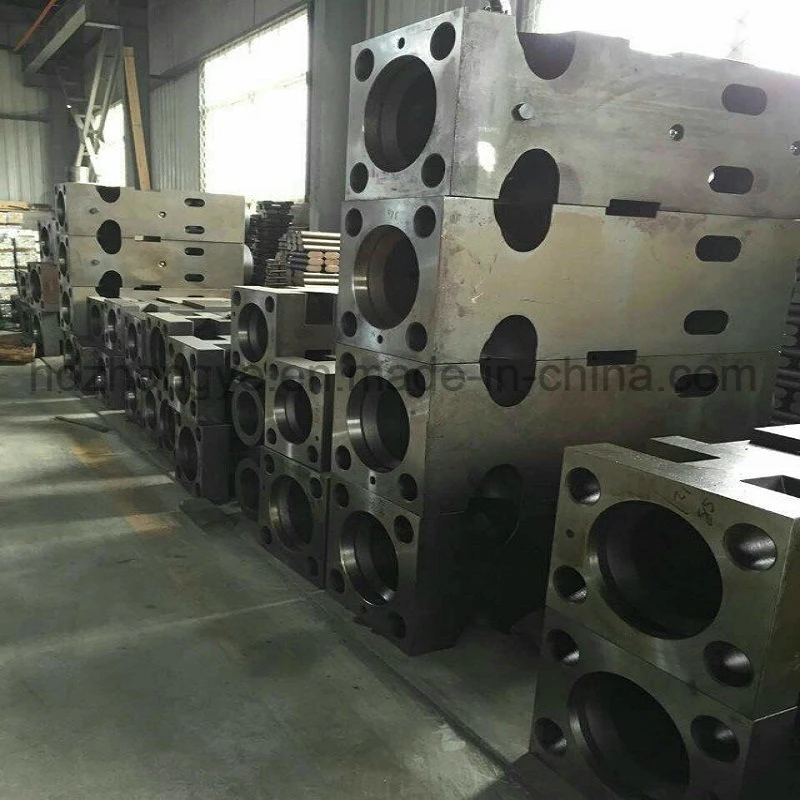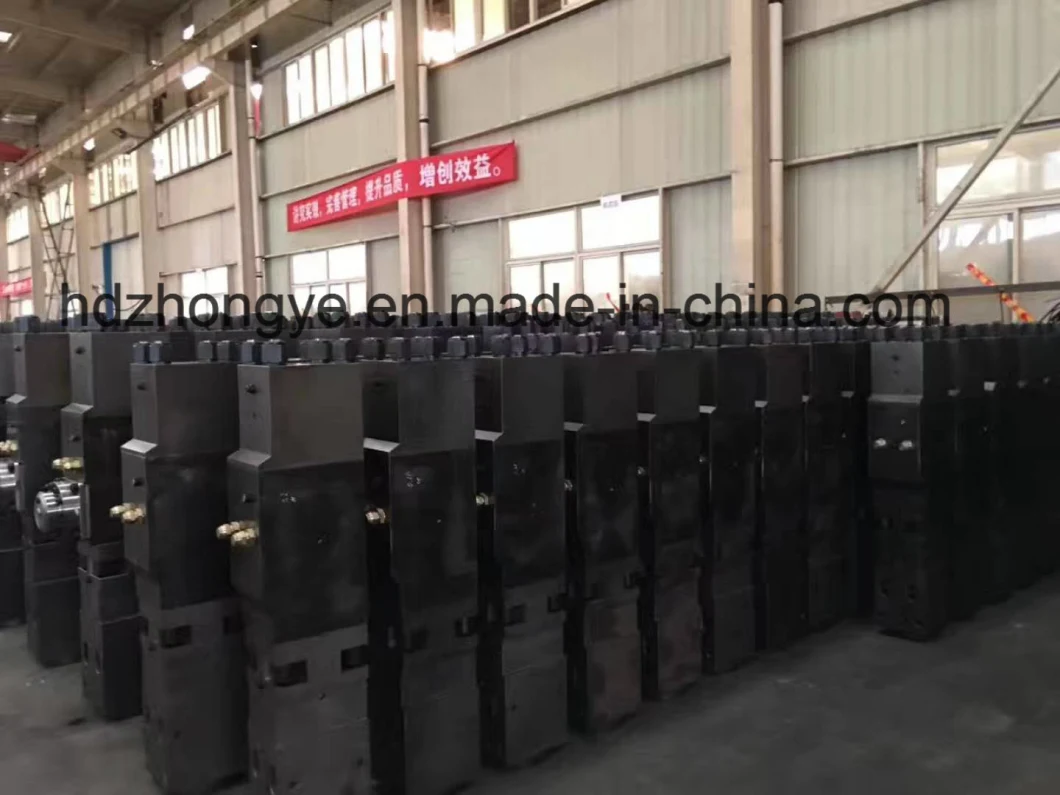 Recommend Products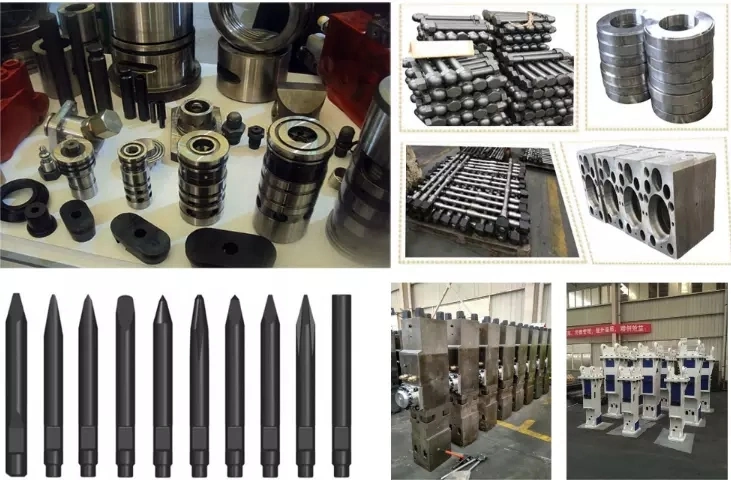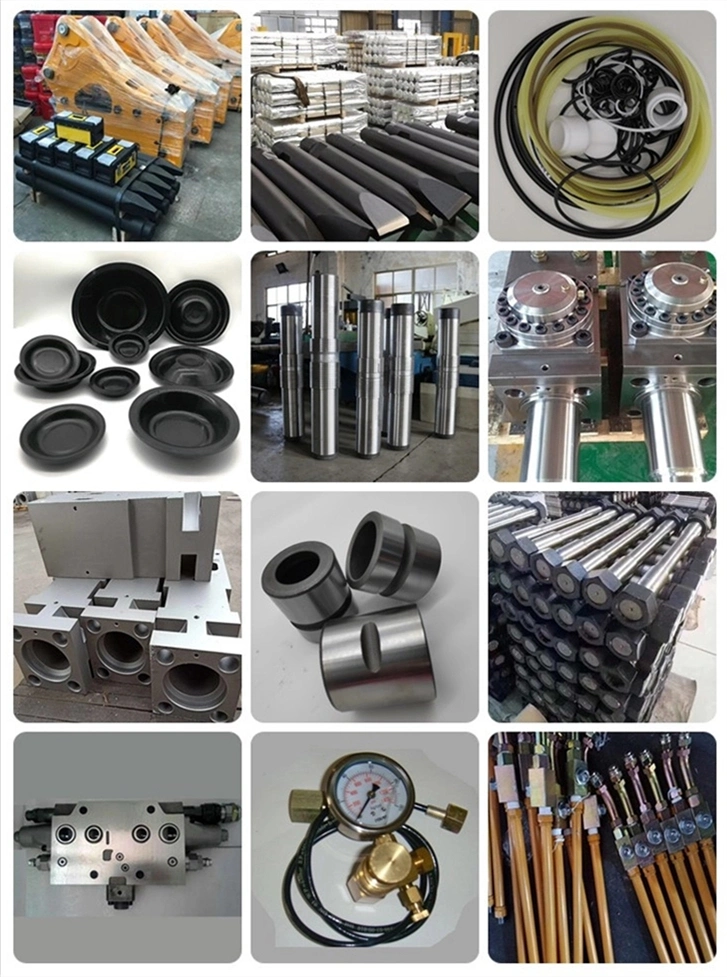 Our Company
Our company has established over 10years.With updated machinery and skilled staffs we have supplied stable high quality products to customers all over the world.

Our experianced engineers and exporting team will answer your inquiry or email at the first time,and providing professional service from factory visiting,ordering to deliver goods and after-sales service.


And our hydraulic breaker chisel have been exported to Korea,Vietnam,Uzbekistan,Saudi Arabia,Brazil,Indian,Qatar and other more than 10 countries and regions.


In the same time, we also can provide professional on-site sourcing solutions when customers asking.This is saving their time and cost.


Welcome to visit our factory anytime!!
Packing & Delivery

Packing

1.Wood/Paper Case Packing,pallet,protect film,sheet belt.

2.OEM packing in accordance with customers' requirement.

Shipping

1.By sea Tinajin port for big amount around 15-30days.

2.By Express(DHL,UPS,TNT) for small amount around 3-7days.

Payment

1.Small and trial order 100% full payment.

2.Big order by 30% TT in advance and 70% against the BL.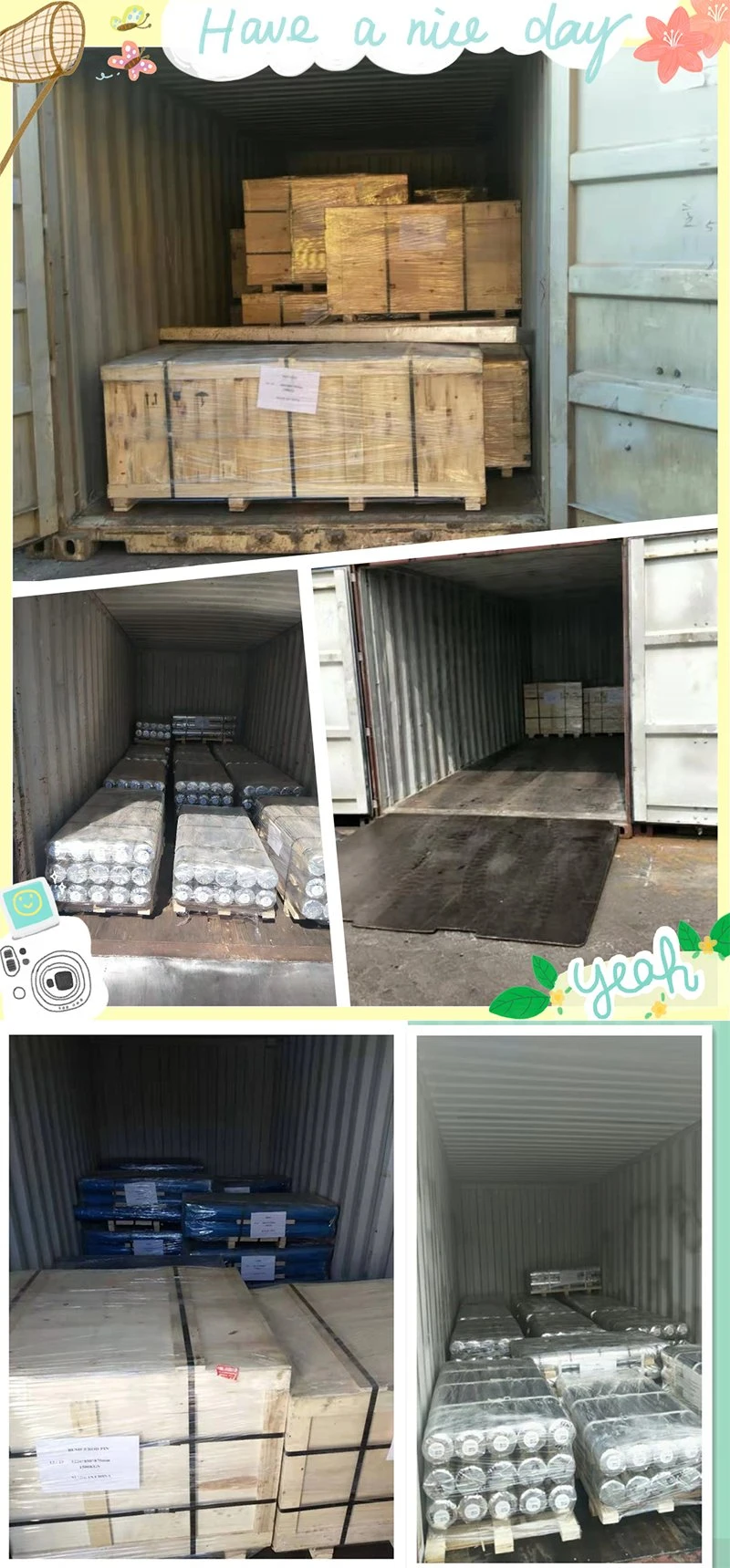 FAQ
1.What color can you produced?
Reply: If you need special, please tell us,We will comply with your request.

2. How about the delivery time?
Reply: we have a great deal of products and spare parts in stock. On leading time,we have big advantages as a Manufacturer, usually in 3-5 days after order confirmation.

3. What's the payment?
Reply: we usually accept T/T, L/C or Western Union, other terms also could be negotiated, such as Alibaba trade assurance, will guarantee buyer's interest.

4. Can you produce according to customers' design?
Reply: Sure, we are professional manufacturer, OEM is available.

5.What's your advantage?
Reply:We have competitive prices.Fast delivery time etc.High quality products, high reliability, high safety.

6. Are you sure that your product will fit my excavator?
Reply: Our chisel can be adapted to different excavators. Show me your model number, and we can give you best solution.

If you are interested in our product or our company,please feel free to contact with Ivy Zhang.


Send your inquiry details in the below,and click"Send" Now!↓↓↓↓↓↓