Excavator Attachments -- Hydraulic Breaker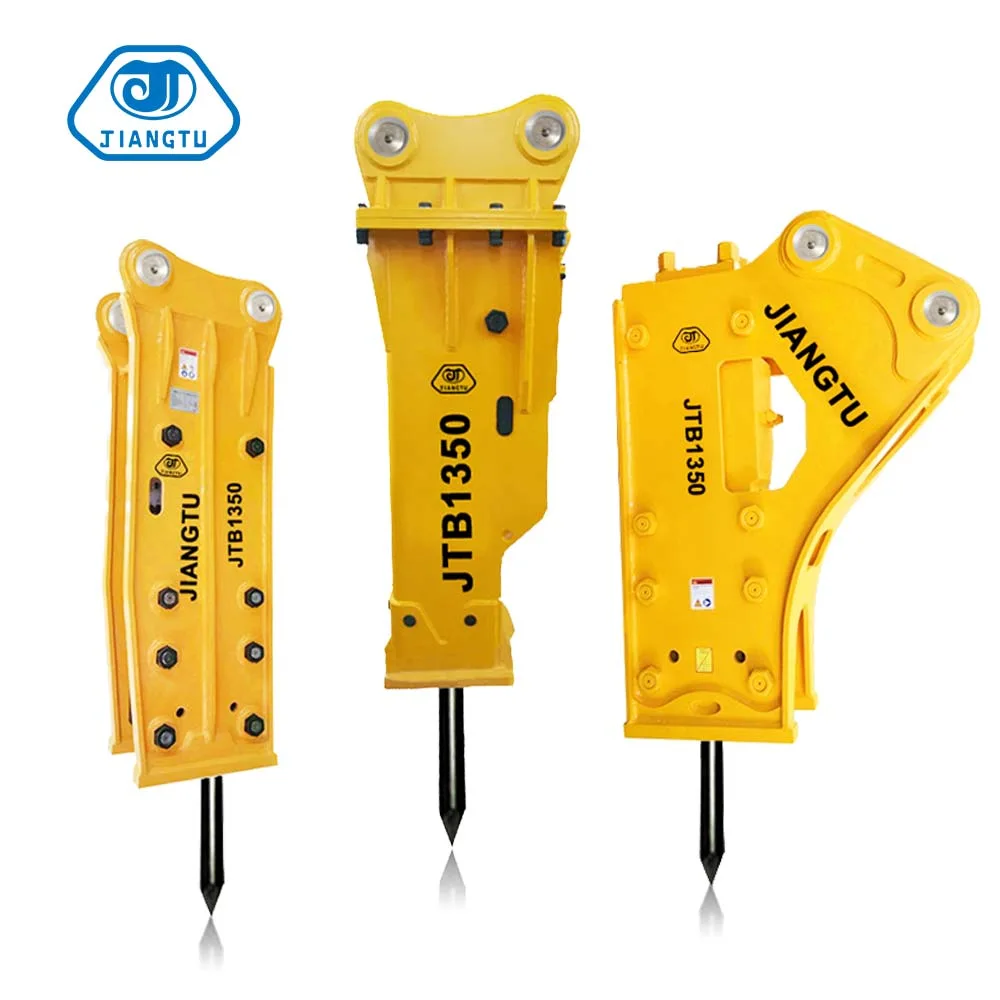 JIANGTU Hydraulic Breaker
>>

As one of the leading Hydraulic Breaker suppliers in China, JIANGTU has a full range of Hydraulic Breakers for excavator from 0.8-60 tonne.
>>
Hydraulic Breakers are suitable for all kinds of brands and models of excavators.
>>
Hydraulic Breakers are also suitable for
other carrier like skid steer loader,backhoe loader, wheel loader and so on.
JIANGTU Hydraulic Breaker has 3 main types:
>>
Side Type Hydraulic Breaker
: Versatile application including rock broken, paving road, building demolition etc.
>>
Silenced Hydraulic Breaker
: Low noise, saving energy and protecting environment.
>>
Top Type Hydraulic Breaker

: Applied to special operation that in large elevation angle
You can choose according to your own needs.
Application:
1.Mining: Mountains, mining, crushing, secondary crushing.
2.Metallurgy, slag cleaning, ladle furnace demolition, demolition equipment foundation body dissatisfied.
3.Railway: tunnel, bridge, mountain down.
4.Highway: highway repair, cement pavement broken, foundation excavation.
5.Municipal gardens: concrete crushing, water,electricity, gas engineering construction, the transformation of the old city.
6.Building: the old building demolition, reinforced concrete broken.
7.The ship hull in mussels.
8.Other: ice breaking, breaking the Vibrating Sand.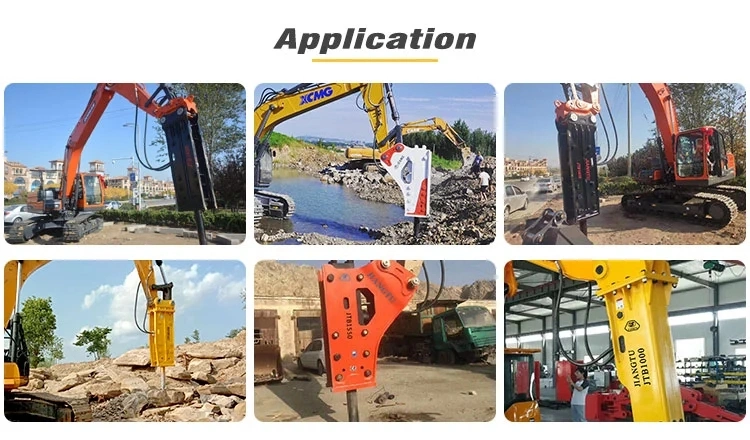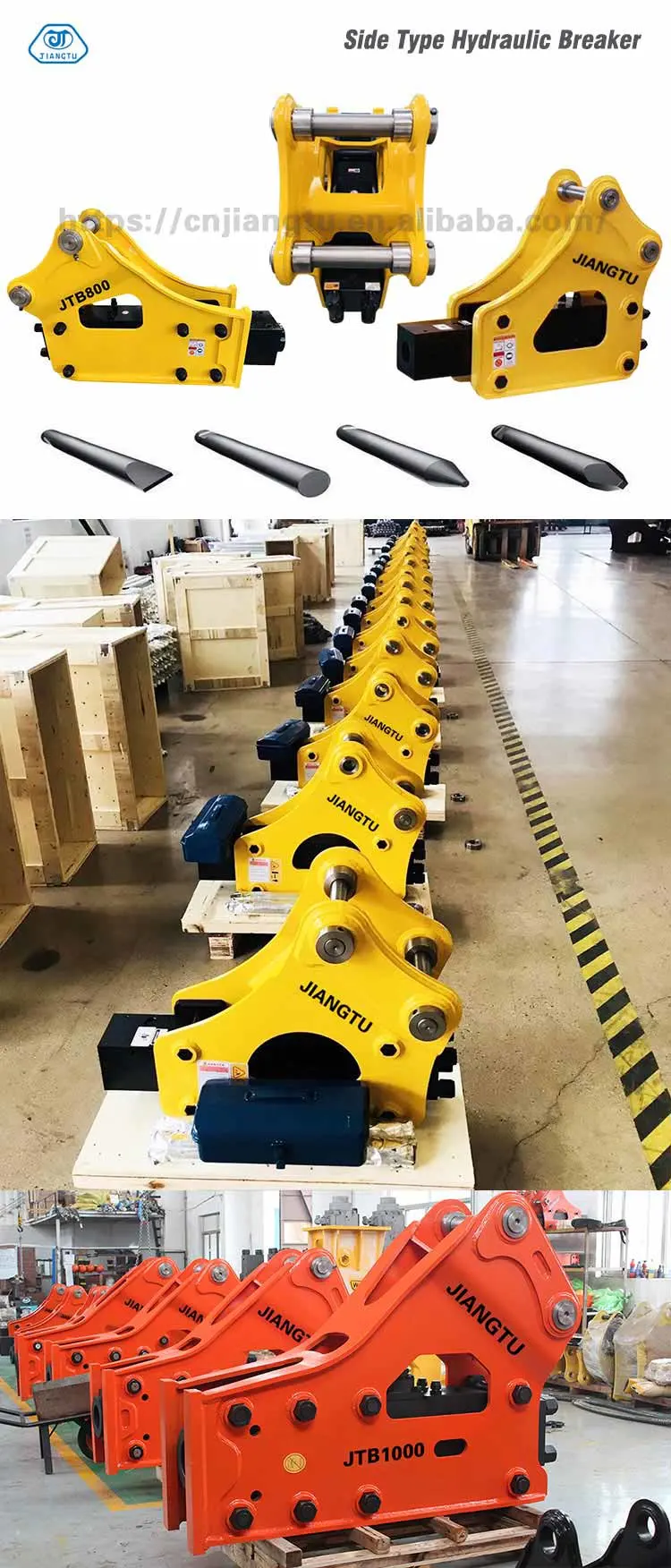 Details of Excavator Attachments -- Hydraulic Breaker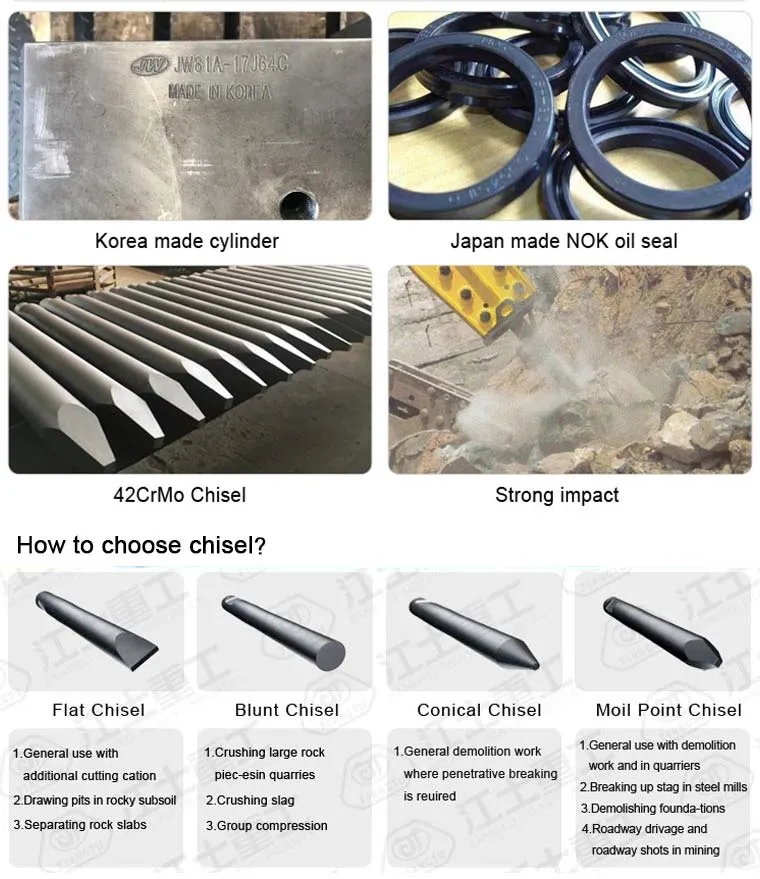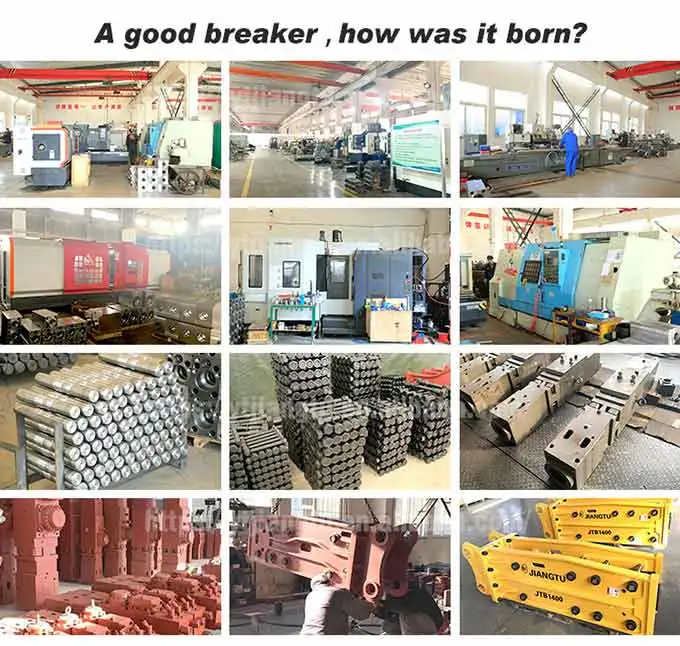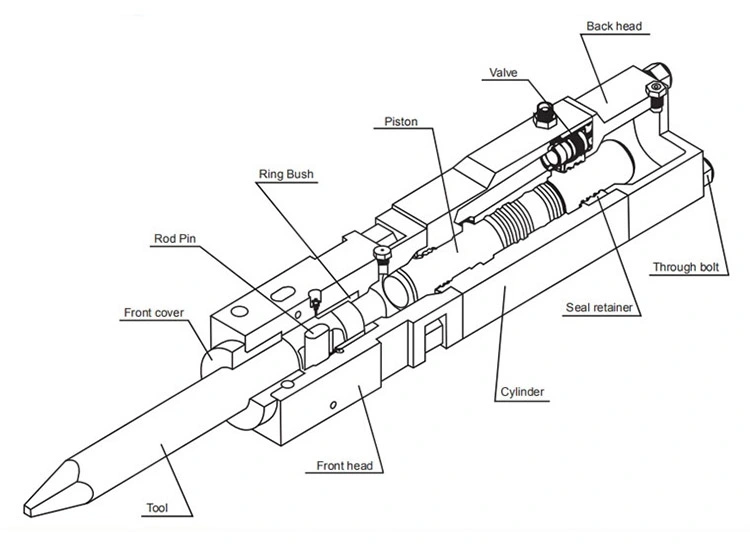 How JIANGTU Hydraulic Breaker works?

JIANGTU Hydraulic Breaker works on the principle of hydraulic system.
Such as a cylinder which is the most important part of the hydraulic system.
It applies high pressure from its small canister which has pressurized hydraulic oil stored in it.
They are much more powerful than other hand-held hammers.
Hydraulic Breaker Technical Paremeters
Light Type Hydraulic Breaker

Model No.

Body
weight
(kg)

Working flow rate (L/min)

Working pressure (Bar)

Imapct rate
(bpm)
Hose diatmeter
(inch)
Chisel diameter
(mm )
Excavator
weight (ton)

JTB400

50

20-40

90-120

700-1200

1/2

40

0.8-2

JTB450

70

20-40

90-120

700-1200

1/2

45

1.2-3

JTB530

90

25-45

90-120

500-1100

1/2

53

2.5-3

JTB680

155

36-60

110-140

500-900

1/2

68

3-7

JTB750

210

50-90

120-170

400-800

1/2

75

6-9

JTB850

280

45-85

127-147

400-800

1/2

85

7-14

JTB1000

480

80-120

150-170

400-650

3/4

100

10-15

Medium Type Hydraulic Breaker

JTB1350

846

130-170

160-185

400-650

1

135

18-25

JTB1400

920

150-190

165-195

400-800

1

140

20-30

JTB1550

1092

150-230

170-200

250-400

1

155

27-36

Heavy Type Hydraulic Breaker

JTB1650

1442

200-260

180-200

250-400

1.1/4

165

30-45

JTB1750

1930

210-280

180-200

250-350

1.1/4

175

40-50

JTB1800

2295

280-350

190-210

230-320

1.1/4

180

45-55

JTB1900

2520

280-350

190-210

230-320

1.1/4

190

50-60
The Specifications of this equipment are subject to change for improvements.

Features of Hydraulic Breaker:
1.Cylinder & valves: prevents scuffing with precision finishing treatment.
2.Piston: every piston tolerance machined perfectly according to each cylinder.
3.Chisel: 42CrMo, exceptional performance and reliability;
4.Seal kit: original NOK.
hot sale promotion CE/ISO good quality factory price OEM excavator hydraulic rock breaker
How to choose a high quality hydraulic breaker for your excavator?

1.Check the company's qualification and strength making sure the quality is guaranteed.
2.Check the company's technical team making sure the products are safe enough.
3.What kind of after-sales service do they provide? few faults?easy to operate?
4.Ensure that it matches your excavator well.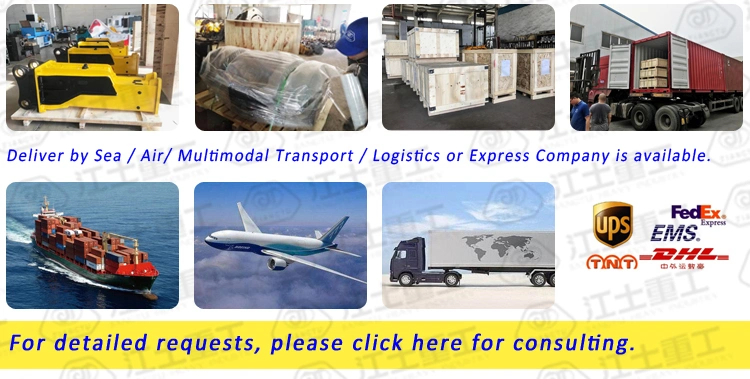 Port: Qingdao,Yantai, Shanghai etc.
Packing Type: Standard export packages.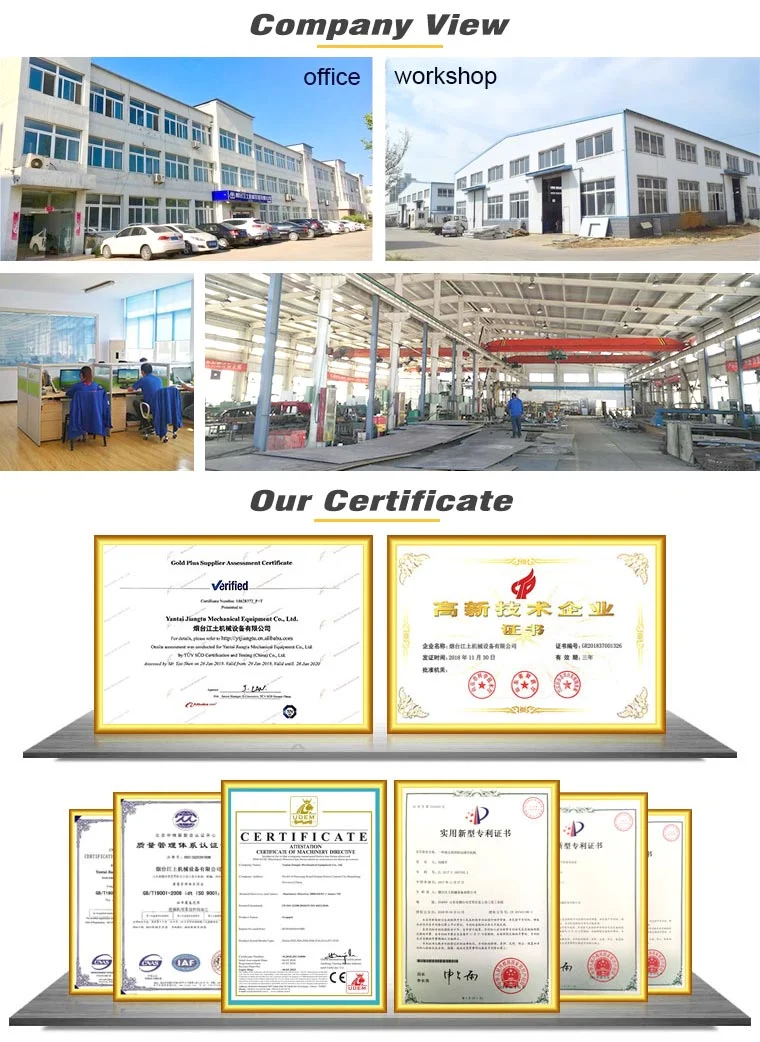 Our Company
1. As the leading excavator attachments manufacturer in China, we have
10 years experience
in developing and manufacturing excavator attachments.
2. Strong R&D department with
6 professional engineers and more than 40 skilled workers
.
3.Strict QC system,
ISO9001:2008 and CE certificate
.
4.
12 months warranty
after receiving the product, 6 months free replacement.
5. The
OEM/ODM
and customization service is available.
Our Team
Aiming to deliver practical, easy-to-use and durable excavator attachments for global market, our R&D team size keeps growing. Currently, there are 6 professional engineers with an average researching experience of 4 years to meet customization demands. More than 40 skilled technicians have made it possible to guarantee the lead time and delivery date.
Our Service
1. We can offer a comprehensive range of excavator attachments such as hydraulic breaker, quick hitch, log grapples, plate compactor, earth drill auger, orange peel grab, demolition grapple, grab bucket, ripper, etc...
2.You may rest assured that all of our products can be supplied in a wide range of designs, and the product can be customized according to your personalized requirements.Meanwhile, we can offer an excellent after-sale service.
3. We will keep your business information confidential.
4. We promise to reply to you upon receipt of your inquiry within 12 hours .
5.The order will be produced exactly according to your detailed requirements and bucket dimensions.Each of attachment will be tested before delivery. Our QC will submit inspection report before shipment.
OEM
Offer your design documents or tell us your ideas and our R&D team will do the rest.
Warranty
JIANGTU Excavator Attachments are guaranteed against failure due to defective design, materials, or workmanship for a period of one year or 2,000 hours. Within first 6 months, we offer free replacement service.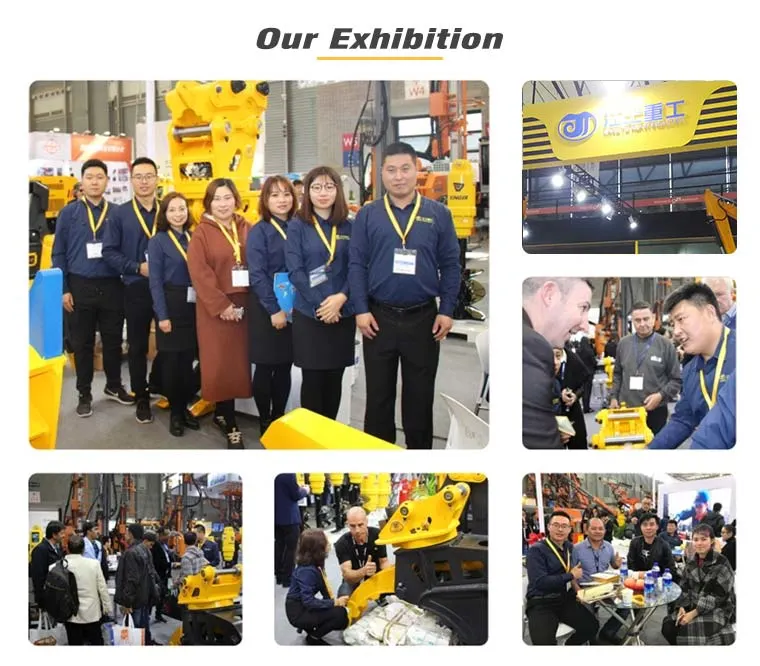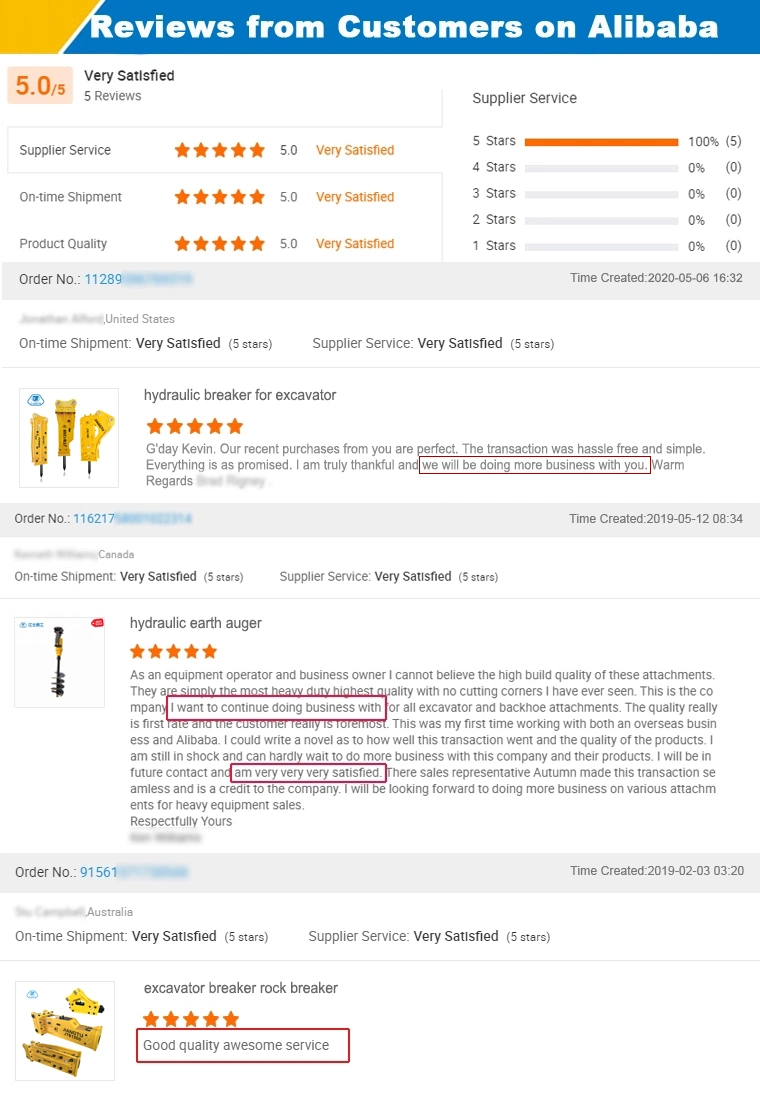 BACK TO HOMEPAGE